An Online Journey through the Chakras
20 March 2022
Are you living in harmony with yourself?
The chakras are energy centres located throughout the subtle energy system surrounding the human body. When energy is flowing freely, your chakras attract universal energy to nourish your entire being on every level – mind, body and soul. When the energy is restricted or even blocked, this can cause problems in your physical or mental health as well as issues with how you interact with the world around you. 
In a powerful afternoon of mindful movement and meditation, author Thea Faye will take you on a journey through your chakras, helping you to connect with each on a deep level and supporting you to achieve true inner harmony.
Over the course of the afternoon, you'll be guided through a series of practical exercises and meditations designed to strengthen your understanding of and connection with the chakras, freeing energy and leaving you feeling calm with a strong sense of inner wellness and peace.
Since this is an online event, you will need a few things to get the most out of this online retreat:
A journal
Something to write with
A piece of white card
Coloured pens in each of the chakra colours – red, orange, yellow, green, light blue, dark blue/indigo, purple/black/white
Water to keep yourself hydrated
Space to move in (but you don't need much – I often dance in an area about a metre square)
Food to ground yourself at the end of the day – nuts, fruit, chocolate, etc.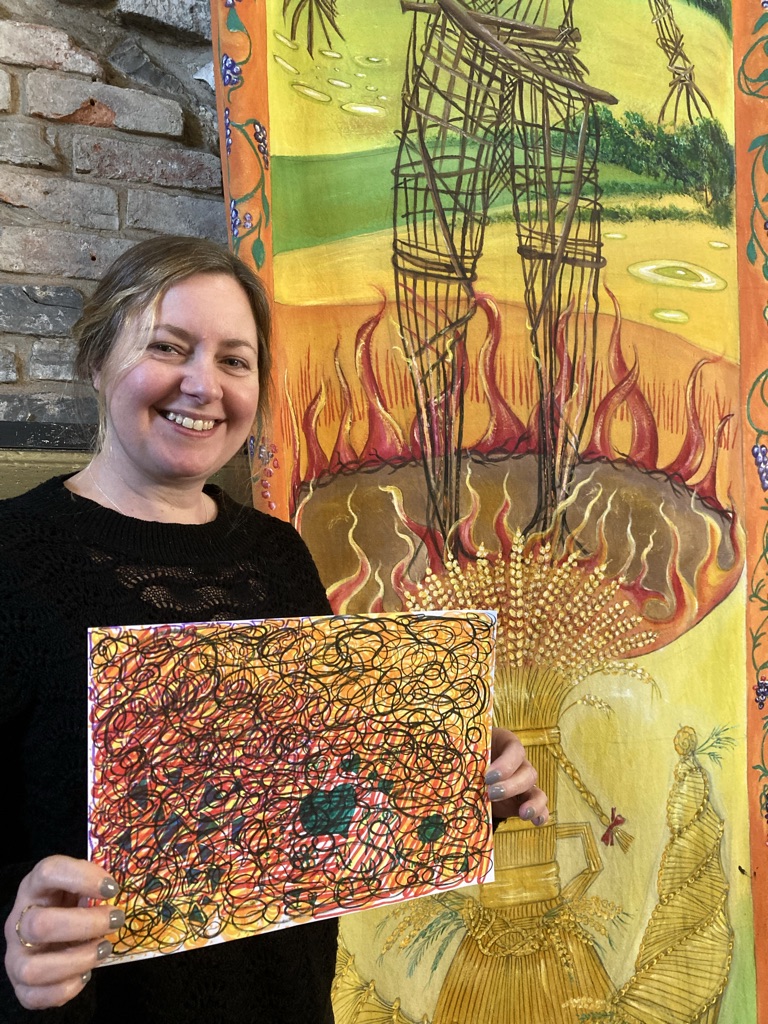 Venue
This is an online spiritual retreat which will be hosted on Zoom. 
Food
Make sure you have plenty of water to hand to stay hydrated and food to ground yourself at the end of the session. 
Fees
The price of this healing afternoon online retreat is £55 or £33 for concessions. There is a 10% discount for booking directly with me – email info@neptunesdaughter.co.uk for more details.
We will start promptly at 2pm GMT.
There will be a brief meet & greet and introductory talk before we go straight into the opening ceremony. 
We will work through each chakra in turn. We will start with mindful movement to physically connect with the chakra before moving on to creative meditations exploring our personal relationship with each chakra. 
You will be given plenty of information about each chakra, but do not worry about trying to take in everything. You will get full hand outs covering everything discussed so you can focus on the meditations and exercises and have the confidence to know you won't miss a thing. 
We will be finishing at 6.30pm. 
Book Now
Click the button to go to my secure booking agent at Eventbrite to secure your place now. I look forward to welcoming you on a healing journey through the chakras!